Organic traffic meaning in English

Organic traffic
What is Organic traffic?
Organic traffic is genuine web traffic (users/visitors to a web resource) that originates from non-paid search engine queries.
Ie. visits from search engines that did not come from Google Ads or other paid search engine distribution channels.
How do you track organic traffic?
Organic traffic can be measured and analysed using web analytics software and search engine tools such as Google Search Console or Bing Webmaster Tools.
Google Search Console
With Google Search Console you can see the organic traffic from Google to your website.
If you haven't already verified your website do this using whichever method is easiest for you.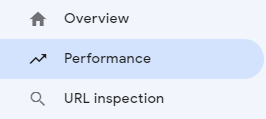 Once your property is verified, click on the 'Performance' tab to see a information about the visits to your site.
How to increase organic traffic?
Organic traffic is the main component and target of Search Engine Optimisation, the purpose of which is to generate additional relevant organic search traffic.
With the proper application of SEO techniques such as improving indexing, canonicalisation and other onsite technical issues; keyword research and content optimisation; as well as working on offsite SEO and link building; it can possible to increase organic traffic.
Related
Citation URL
https://www.searchcandy.uk/seo/seo-glossary/organic-traffic/