SEO for Recruitment Agencies

Let your clients & candidates find you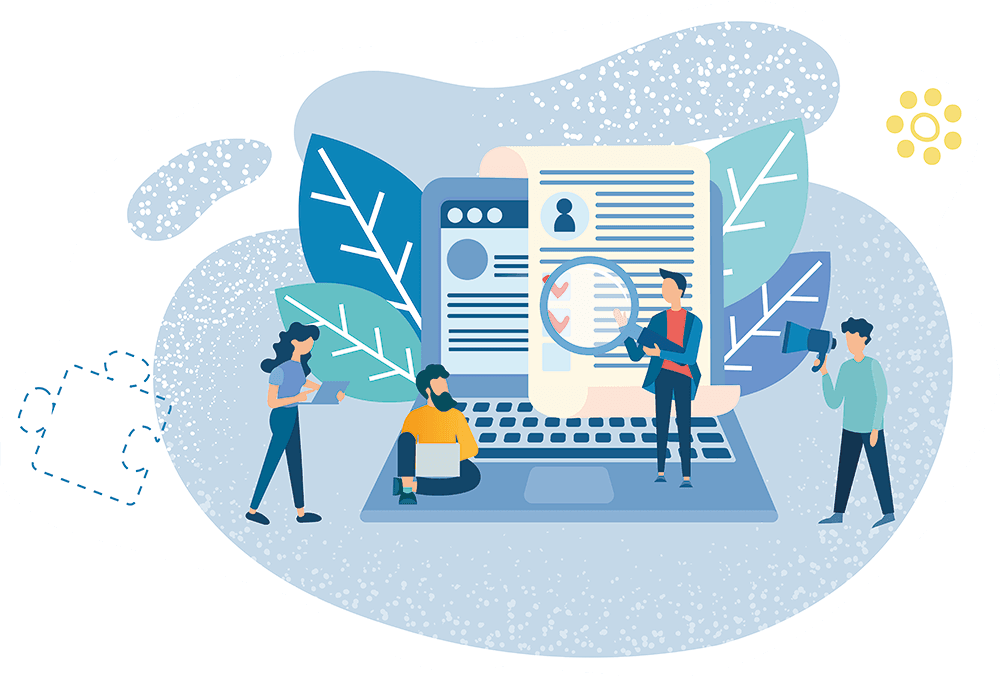 Google Jobs
Feature your job postings in Google Jobs for a steady stream of new applicants and clients. Powered by a high-speed API to beat the job aggregator sites.
Live Reporting
Get 24/7 access to our advanced real-time reporting dashboard. See your Google Jobs performance, search rankings, and other customisable metrics.
Integrations
We offer a full suite of technical services to recruitment agencies. Get help with anything from API integrations, candidate databases, to new website builds.
SEO for Recruitment Agencies

We work with recruitment agencies in the UK to provide a full suite of SEO services.

We know how important it is to understand where to focus – clients can often be a significantly more valuable source of revenue compared to candidates – but both are important.

At Search Candy we can help you build out your website and apps to ensure that you get maximum visibility in Google.
Google Jobs
With the newly developed Job Posting structured data and Indexing API you can bring in a steady stream of new candidates and clients.

We will get you connected up to the Google Jobs API to ensure your jobs can be indexed, edited, and removed – instantly.

The benefits of the API are huge and can give you a massive competitive advantage against recruitment agencies not using it as part of their SEO strategy.
Clients
A healthy and growing set of clients is key to the success of a recruitment agency – so we understand this is often the primary KPI.

With SEO you can grow your client list, bringing in new business and candidate placement opportunities.

Attracting new clients requires careful planning and a structured SEO campaign across multiple areas.
Candidates

We help you save time on outreach by delivering candidates direct to your consultants via increased organic traffic to your job listings.

Dominate the search results and beat the search aggregators like Total Jobs to ensure you get first rights on all your placements.

We can help you with every step of the process – all you have to do is create the job listings.
Industries

Target specific industries to bring in high value clients and candidates that are perfect for your business.

We can help you with the keyword research, landing page creation and all the SEO needed to get you ranking where you want to be.

We help clients in dozens of different recruitment industries and can adapt to any niche.

Click the get started button to find out more.
Take Control of your Recruitment SEO
FAQs
We answer some of the most frequently asked Google Jobs Search and Recruitment SEO questions.

What is Google Jobs Search?
Google Jobs Search is the official Google jobs platform, by which recruitment companies and aggregators can list job placements directly in Google.
What is recruitment SEO?
Recruitment SEO is a specialist area of SEO - involving not just traditional SEO - but also requiring investment in Google Jobs SEO and either local, national or international SEO depending on requirements. Good recruitment SEO campaigns focus on both clients and candidates.
How do you get listed jobs in Google Jobs Search?
To get listed in Google Jobs Search you need to use Job Posting structured data, set up the Google Indexing API and meet all technical requirements.
What is the Google Indexing API?
The Google Indexing API allows you to add, edit and remove jobs in near real-time - an advanced indexing system that is designed specifically by Google for use in the recruitment industry.
What is Job Posting structured data?
Sites can use Job Posting structured data to mark up job listings to include data that Google and other search engines can read. Using this structured data is a requirement to get listed in Google Jobs Search.
Do we need a developer to get in Google Jobs Search?
Setting up the required structured data and Indexing API is not easy and will require help from a developer. We can assist with this task if required, or we can work with your inhouse team or agency.
Do you have to pay to list jobs in Google Jobs Search?
Google Jobs Search is a free service from Google at the time of writing and does not require any payment or fees. There is no fee to list individual jobs.