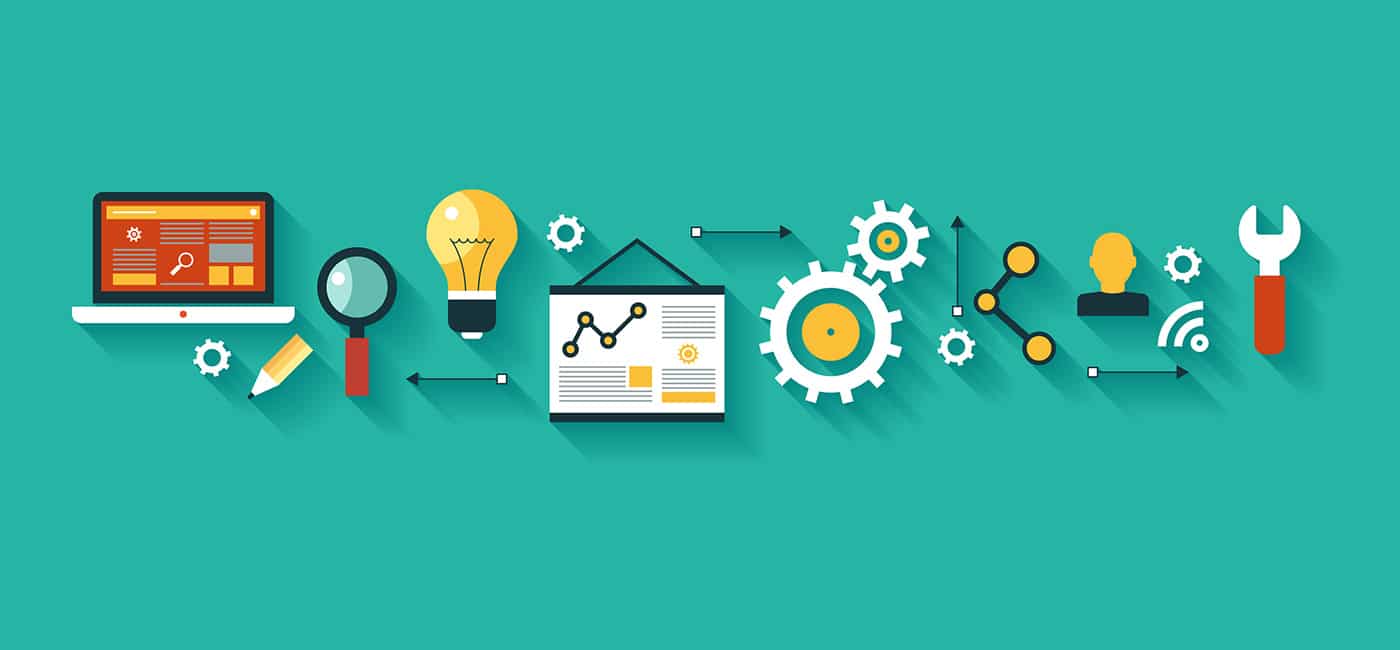 We thought it would be useful to put together a fresh SEO glossary updated for 2018.
We will make sure to adjust the 'last updated' date at the end of glossary every time we make a update. SEO best practice changes and evolves – something a good glossary should reflect.
This glossary has been produced by multiple experienced SEO experts and has been peer reviewed for errors. If you have a contribution or suggestion feel free to tweet us @SearchCandy or get in contact.
Looking for SEO consultancy or training for your business or organisation? Get in contact.
You can browse the glossary alphabetically using the index below or using full topic index in the sidebar.
A
---
B
---
C
---
D

De-index / De-indexing

A resource that has been de-indexed has been temporarily or permanently removed from search engine results. the resource is no longer in the search engine index.

Disavow links

Disavowing links is the process of telling Google that you do not want the links to count towards your site. For example if you feel that the links are spammy, or that they had been purchased as part of a previous SEO campaign and you need to now tidy them up. You can disavow links via the Disavow tool in Search Console.

Disavow tool

The Disavow tool is Google's tool for disavowing links. Webmasters can upload a file containing URLs/domains to disavow. You can find the tool here.

Domain Authority (DA)

Domain Authority is a metric created by Moz, which on a 100 point scale is designed to reflect how well a domain will rank in search engines. A higher score represents a higher domain authority.

Doorway page

A doorway page is a resource that is designed to attract SEO traffic but which usually contains little real value to users.

Do-follow Link

A do-follow link (or 'follow link') is a link which has not had the Nofollow rel attribute applied to it. This means generally speaking that it is a link which passes PageRank. 'Do-follow' is not a value or attribute that is used in the code itself.

Duplicate content

Duplicate content is text based content which appears in more than one location, or replicates partially or fully content that already exists elsewhere on the web.
---
E

E-Commerce SEO

SEO that is focused on increasing traffic and sales for e-commerce related websites that sell products online.

Expertise, Authoritativeness, Trustworthiness (EAT)

EAT, which is an acronym for 'Expertise, Authoritativeness, Trustworthiness', is a metric by which Google's Quality Raters assess webpages.

External link

An external link is a link that points to a different website than the link is found on. For example a link from http://www.domaina.com/ to http://www.domainb.com/.
---
F

Fetch as Google (Fetch as Googlebot)

Found in Google Search Console the Fetch as Google tool allows webmasters to submit to and check the rendering of a resource in Google – simulating a visit from Googlebot.

Firebase

Firebase is a Google owned mobile platform that offers a range of services for mobile app developers.
---
G

Google Analytics

Google Analytics is a web analytics tool available at both a freemium and premium level by Google. Users can track information about visitors, including data on pages viewed and much more.

Google Bomb

The process of multiple web users trying to change Google's search rankings, often for comic (though sometimes malicious) effect.

Google Bowling

Google Bowling refers broadly to negative SEO: the practice of trying to maliciously affect the results of a website or competitor.

Google Dance

Google's search engine results change frequently, and more so in the past when rankings and algorithms changed less frequently, this shuffling of results became known as the Google Dance.

Google I/O

Google I/O is Google's annual developer conference focusing on technologies such as Android, Chrome, Chrome OS, APIs and more. The I and O in the name of the conference stands for 'input' and 'output'.

Google News Sitemap

A Google News Sitemap is a sitemap used to assist Google in the indexing of Google News specific content. A Google News Sitemap should only contain resources that adhere to the various Google News guidelines.

Google Posts

Google Posts is a limited new social service from Google. It is described by Google as "Your Podium On Google Search".

Google Webmaster Guidelines

The Google Webmaster Guidelines are a set of suggestions and rules from Google that webmasters should follow to ensure websites are indexed optimally.

Googlebot

Googlebot is Google's primary bot that is used to crawl web pages.

Grey hat

Grey hat SEO is the practice of SEO techniques that fall between white hat and black hat SEO. Much of SEO conducted could arguably be said to fall within the area of greyhat SEO.

Growth Hacking

Growth Hacking is the practice of using data/analytical driven and viral marketing techniques to generate sales and exposure.
---
H

Homepage

The front page of a website. Usually found at the root of a domain, eg http://www.example.com/.

Heading Tags / Elements (H1, H2, H3, H4, H5, H6)

The heading element in HTML defines a structure for headings in a document. Starting with H1 as the most important heading, descending to H6, heading tags have been a standard part of HTML since HTML 2.0.

Hits

Hits are visitors to a website. A successful campaign could be said to be one which delivered a lot of hits. Hits are not necessarily specific to a particular platform, they could be search engine visits, PPC, social media, or from people clicking a link on another website.

Hreflang Tag

The hreflang attributes can be used to ensure the correct language and regional websites are served in search results. The Hreflang specification can be applied using the rel="alternate" and hreflang="x" attributes with the applicable language code inside a link element, via a HTTP header or a sitemap. Read our guide to the Hreflang specification here.

Hummingbird

Hummingbird is a Google search algorithm, first announced August 2013. Hummingbird was aimed at understanding the concepts behind keywords.

H1 Tag / Element

The H1 tag is the most important heading element on a web resource. Generally there should only be one H1 on a page, but it is not a major problem to use more than one if it helps to describe the content of a page, if there are for example there is more than one section on a page.
---
I

Image sitemap

An image sitemap is an XML sitemap file that is designed to show to a search engine the images used on a website.

Inbound link

An inbound link is a link that comes from another website.

Index / Indexing

Index (noun) & Indexing (verb) in SEO can refer to various processes related to being crawled and then stored in a search engine's database. A webmaster that is having indexing issues is having problems at some stage that is causing a resource or resources not be found (indexed) in a search engine.

Internal link

An internal link is a link that points to a resource found on the same website that the link is found on. For example a link from http://www.domain.com/about/ to http://www.domain.com/contact-us/.
---
J

Jobs

SEOs usually work either at a marketing agency, in-house for an organisation, freelance, part-time, are self-employed, or own a company. SEO job titles include: SEO executive, blogger outreach, link building, content marketing, technical SEO, campaign manager, account manager, SEO manager, Head of SEO, and executive level positions.

John Mu

John Mueller aka John Mu is Webmaster Trends Analyst at Google, and a very active figure in the webmaster community.
---
K

Keyword

From an SEO perspective a keyword is a word (or phrase) from which people might find a website when used as a query in Google.

Keyword density

Keyword density refers to the amount of times a certain keyword has been used in a body of text, expressed as a percentage. Generally there is no 'perfect' keyword density that you should aim for.

Keyword Planner

The Google Keyword Planner is a service for finding keyword ideas that is part of Google AdWords.

Keyword research

Keyword research is the process by which SEOs try to find the words and phrases that potential customers might search for to find a resource.

Knowledge Carousel

Knowledge carousels, alternatively known as knowledge graph carousels, display lists of knowledge graph entities in a carousel format at the top of Google results.

Knowledge Graph

The Knowledge Graph is a knowledge base system created and set of new richer features from Google first announced in May 2012. Knowledge Graph results provide structured and detailed information about topics.

Knowledge Vault

The Knowledge Vault is a knowledge base project by Google that encompasses over 1.6 billion facts that have been collected from the internet.
---
L

Link

A link (also see backlink) is a hyper-link that when clicked will take a user from one resource or area of a page to another.

Link bait

Link bait is a piece of content or action that is undertaken for the purpose of gaining links. An example of a piece of link bait might be an incendiary blog-post on a topic.

Link building

Link building is the process of building links to a website or resource. Link building is a key part of most full SEO campaigns and is undertaken for the purpose of increasing the authority of a resource.

Link equity

Link equity is a concept that generally refers to the links has acquired via followed links or 301 redirected websites.

Link exchange

A link exchange is a relatively outdated and ill-advised method of acquiring backlinks, in which two people exchange links in some form.

Local SEO

SEO that is aimed at local and regional listings in search engines.
---
M

Matt Cutts

Head of Google's Webspam Team, currently on extended leave.

Meta Description

The meta description is an attribute that describes the content of the webpage to search engines. The meta description may then be implemented in the snippet shown in search engine results.

Meta Keywords

Meta keywords are a now relatively outdated but still widely used way of indicating to search engines keywords that describe the content of a webpage. Meta keywords are not used by Google, but may be still be used by some search engines around the world.

Mobile first indexing

In November 2016 Google announced that they were experimenting with a mobile first index, meaning a stronger focus on mobile sites in algorithmic calculations. In March 2018 Google announced they were migrating some sites that followed best practice to mobile first indexing.

Mobile usability report

The Google Mobile usability report tool shows a count of mobile usability errors for a domain in Search Console.

Moz (SEOmoz)

Moz (formerly SEOmoz) is an SEO focused SaaS platform and website aimed at SEOs and small business owners.
---
N

Negative SEO

Negative SEO (also see Google Bowling) is the practice maliciously trying to alter the search engine results of a website or competitor.

Noarchive

The Noarchive value when used in a Robots meta tag or similar method, instructs Google and other search engines not to store a cached archive copy of a resource.

Nofollow

Nofollow is a value that can be assigned to the rel attribute in HTML, for the purpose of not passing on SEO value. No follow links are now the standard when it comes to comment links for example.

Noindex

To 'noindex' a resource is to issue an instruction to search engines not to index (include) the resource in search engine results. Noindex is a value that can be applied to the Robots meta tag, or via another method such as using the X-Robots-Tag HTTP header.

Noopener

Noopener is a value that can be assigned to the rel attribute in a link to protect against reverse tabnabbing. It does not have an impact on SEO in a link that it is aped to.

Noreferrer

Noopener is a value that can be assigned to the rel attribute which tells the browser not to leak any HTTP refferer information, and is used in conjunction with noopener to protect against reverse tabnabbing. It does not have an impact on SEO in a link that it is aped to.
---
O

Open Graph Protocol / Open Graph META Tags

The Open Graph Protocol is a structured data platform created by Facebook. Using Open Graph Meta tags such as og:title and og:image it is possible to provide information about a resource to Facebook and other platforms.

Organic Traffic

Organic traffic is genuine web traffic (users/visitors to a web resource) that originates from non-paid search engine queries. Ie. visits from search engines that did not come from AdWords or other paid search engine distribution channels.
---
P

PageRank

PageRank is a computer algorithm used by Google as part of their ranking systems. Developed in 1996, PageRank is named after Larry Page, one of the Google co-founders.

Page Authority (PA)

Page Authority is a metric created by Moz, which on a 100 point scale that attempts to reflect how well a specific page/URL will rank in search engines. A higher score represents a higher Page Authority.

Panda

Google Panda is a series of changes to Google's algorithm for ranking websites aimed at improving results, named after the engineer Navneet Panda. Panda is often considered to be a content focused algorithm.

Pay Per Click (PPC)

Pay per click, usually shortened to the acronym PPC, is a marketing model whereby adverts are shown to users with the aim of delivering traffic to a resource. Advertisers are charged simply speaking on the basis of how many times users click the adverts and visit the resource. Google's PPC marketing platform Adwords is the current market leader in much of the world.

Penguin

Google Penguin is a series of algorithm updates designed to improve Google results. Penguin is considered to be an update that focuses on link related metrics.

Pigeon

Pigeon is the name given to a Google algorithm launched in July 2014 that was aimed at improving local search.

Private Blog Network (PBN)

A Private Blog Network, usually shorted to PBN, is a network of blogs created for SEO/link purposes.
---
Q

Query

A query is a request for information from a database or service. In SEO it refers more specifically to the query that a user makes to a search engine.
---
R

RankBrain

RankBrain is a machine learning artificial intelligence project announced to be in use by Google in October 2015.

Rankings

Rankings as they are known in SEO refers to the position(s) of a website in the Google – or another provider's – search engine results pages (SERPs).

Reputation management (online/SEO)

Online reputation management looks at the search engine results for certain keywords – usually for name or brand based queries – and often for the purpose of removing or pushing down negative results, or otherwise ensuring a good results set.

Rich cards

Rich cards are a new type of mobile-optimised search result format developed from rich snippets.

Robots.txt (robots exclusion standard)

The Robots.txt file is used as a communication method to control indexing from search engine bots. It is possible to allow and disallow all or specific search engines on areas of a website.

Robots Meta Tag

The Robots meta tag can contain one or more comma separated values which instruct search engines as to how a resource should be indexed and/or its links crawled. Possible values include Noindex, Nofollow and Noarchive. Index, Follow is the default value so does not need to be expressed.

ROI (Return On Investment)

ROI, short for Return On Investment, refers to the benefit that can be received from a service or action.

Root domain

The root domain of a website is the shortest possible formation of a domain name/URL, not including a subdomain. For example website.com is the root domain of http://www.website.com/.
---
S

Sandbox

The 'Google Sandbox' is an algorithm that has allegedly existed since 2004, a filter that potentially affects new websites and/or links.

Search Console

Google Search Console (previously Google Webmaster Tools) is the search engine's main webmaster portal. Search Console allows users to register websites with Google, adjust settings, submit sitemaps, and use a variety of site maintenance related tools such as Fetch as Google.

Search engine friendly (SEF) URLs

URLs which are seen as friendly to search engines – specifically looking at the characters and symbols that come after the domain name. Namely URLs which have characteristics such as being clean of unnecessary information and descriptive as to topic of the page.

Search operators

Using search operators it is possible to possible to refine search results and access other search engine features. Operators include words such as site:, cache: and info:, as well as punctuation such as the minus symbol (-). The official list of Google search operators can be found here.

Search visibility

How visible a website is in the search engine results for different keywords. A website with a high search visibility can be found in high positions for multiple keywords and queries.

SEO (Search Engine Optimisation)

Search Engine Optimisation, usually referred to by the acronym SEO, is the process of using optimisation techniques to help a website or resource to rank properly in search engines, with the ultimate aim of delivering an increased amount of organic traffic, leads and customers.

SERPs (Search Engine Results Pages)

SERPs, short for Search Engine Results Pages, are the search engine results for a particular keyword search.

Sitemap

A sitemap allows webmasters to submit to search engines a list of crawlable resources for indexing.

Static / HTML Sitemap

A static or HTML sitemap, is a user view-able HTML sitemap that links to resources that can be viewed by users and also crawled by a search engine for indexing.

Structured data

Using structured data markup it is possible to annotate content so that it can be understood by Google and other web applications. With structured data it is possible to get rich snippet results in Google for your web pages, and for the data to be included in the Knowledge Graph.

Subdomain

A subdomain is a domain that is part of the main domain. The For example asubdomain.example.com and anothersubdomain.example.com are a both subdomains of example.com.
---
T

Title tag

The title tag (<title>) is used to indicate the title of a webpage to search engines. The title tag is one of the most important SEO related elements on the page, and may be implemented by Google and other search engines as the main title in a search engine result snippet.

Topical Trust Flow

Topical Trust Flow is a metric from Majestic that looks at the categorization of links pointing to a website or URL.

Trust Flow (TF)

Trust Flow is a metric created by Majestic that is designed to reflect on a 100 point scale the quantity and trustworthiness of links that are pointing to a website or URL. A higher score represents a site that appears to have more trustworthy and less questionable links. To calculate the ranking Majestic look at a range of seed sites and work on a process they call Majestic Trust Flow.
---
U

Unique content

Unique content is a term used in SEO to mean text based content that is original and has not been used before. If a webpage is said to be lacking in unique content, it means that it has little content that is unique to that particular page.
---
V

Vertical

A vertical or niche is a specific target market or area of operation in internet marketing.
---
W

Website speed

Website load speed refers to how quickly a webpage loads for users. In 2010 Google announced that website load speed is now an official ranking factor.

Widget

In terms of websites, widgets are usually simple dynamic apps that can be aped to websites. Links included in widgets are subject to the Google Webmaster Guidelines.
---
X

X (Google X)

X (previously known as Google X) is a research and development subsidiary of Alphabet.

XML Sitemap

An XML sitemap is an .xml file that contains a sitemap/list of resources for search engines to crawl and index.

X-Robots-Tag HTTP header

The X-Robots-Tag is a method of implementing Robots exclusion standards on resources via HTTP headers.
---
Y

Yoast

Yoast is run by Joost de Valk, developer of various plugins such as the Yoast SEO WordPress plugin.

Your Money or Your Life (YMYL)

'Your Money or Your Life' (YMYL) is a phrase used in Google's Quality Raters' Handbook, which refers to pages where PQ (Page Quality) is particularly important – because they have "an impact on your current or future well-being (physical, financial, safety, etc.)".
---
Numbers

200 OK

200 OK is a server response code that represents a successful load of the webpage. This is the standard HTTP status response.

301 Moved Permanently

301 Moved Permanently is a server response code used for permanent redirection. In SEO it is frequently requested as it is the ideal type of redirect for situations such as if a URL changes.

302 Found

302 Found is a response code used for temporary redirection. It is less rarely requested than a 301, and is only used in situations where a redirect is known to be temporary.

404 Not Found

404 Not Found is a response that a resource cannot be found at this time. The resource may still be available in the future.

410 Gone

410 Gone means that a resource is no longer available, and will not be made available again in the future. This is used in situations where a resource has been removed and will not be made available again.

500 Internal Server Error

500 Internal Server Error is a generic error message that means there was a problem that prevented the web page from loading.

---
If you like this resource we would love it if you could share it with your friends and colleagues:
About Search Candy
Search Candy are a Manchester based SEO, blogger outreach and WordPress consultancy. Get in touch to find out how we can help.
---
Glossary last updated: 7th November 2018.