John Mu meaning in English

John Mu
This page is about a living person
Who is John Mu?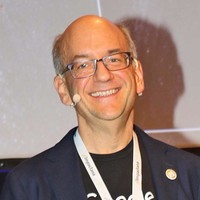 John Mueller (aka John Mu) is a Search Advocate (previously Senior Webmaster Trends Analyst) at Google, and a very active figure in the webmaster community.
John has worked at Google since September 2007, based in Zürich, Switzerland.
John Mu regularly answers SEO questions on Twitter @JohnMu, and also in YouTube hangout sessions on the Search Central channel.
John occasionally posts on his blog at JohnMu.com.
Related
Citation URL
https://www.searchcandy.uk/seo/seo-glossary/john-mu/