Elevate your ecommerce SEO
We help top British ecom brands to succeed in Google, and beyond
Ecommerce SEO
Enterprise ecommerce SEO services with ROI
Ecommerce SEO for Any CMS
For Ecom & Marketing Mangers
For Developers & Agencies
Your dedicated ecommerce SEO support team.
Get access to ecommerce dashboards and live SEO reporting tools.
We can work direct with your developers when things get really technical.
Get help with your Core Web Vitals, technical SEO, international SEO, conversions and much more.
All the technical consultancy, tools and support systems you need.
Provide fully customisable ecommerce SEO dashboards to your clients and teams.
Get help with Core Web Vitals, technical and international SEO.
Talk to a UK based ecommerce SEO consultant with 15+ years of commercial experience.
Access our suite of SEO & Ecommerce dashboards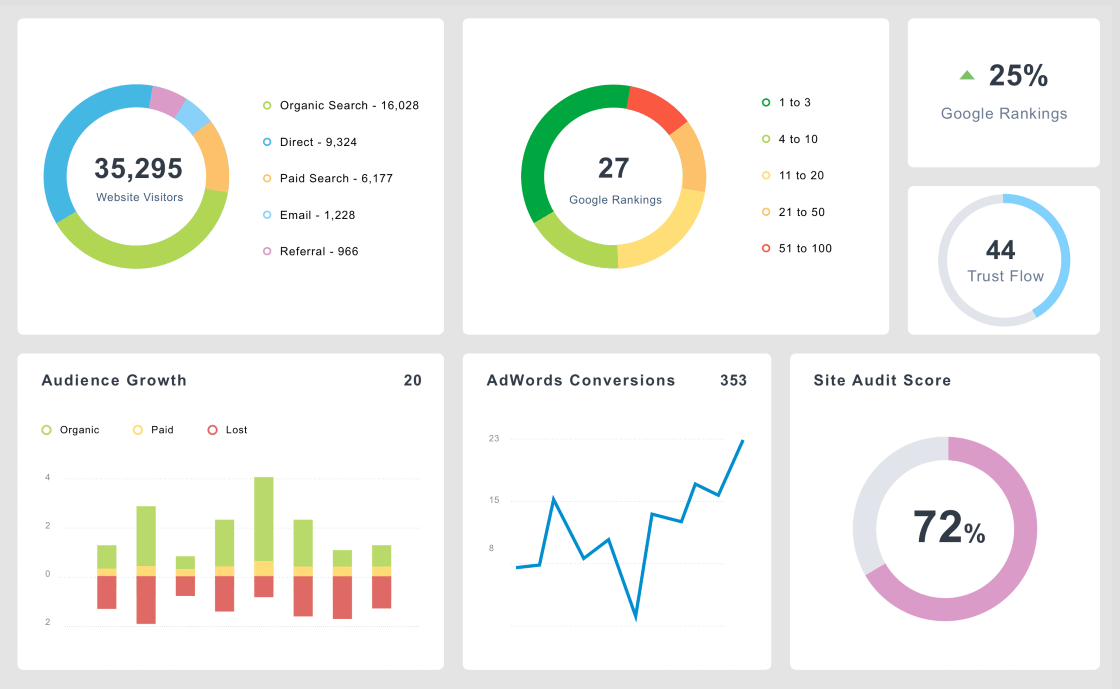 Get access to a fully customisable marketing dashboard.
See your ROI in real-time with a full suite of live SEO, traffic, and ecommerce stats.
Daily keyword rank tracking
Ecommerce reporting
Backlink reporting
Automated SEO site audits
Core Web Vitals
Search Console
Google Analytics
Google Ads
GoogleMyBusiness
Ahrefs
Lighthouse
Mail Chimp
LinkedIn
Bing Ads
HubSpot
Access to over 45 different integrations, APIs and tools.
Ecommerce Process for Large & Enterprise Sites

The ecommerce SEO process for large and enterprise sites is very different to the process for smaller sites and campaigns.

Large ecommerce and multinational sites can have potentially millions of URLs - made up products & product variations, categories & sub categories, product filters and faceted navigation options.

Ecommerce SEO at scale requires a mixture of high level SEO & ecommerce experience to provide up-to-date best practice insights, as well as enterprise level tool-based auditing to find issues and opportunities for improvement.

At Search Candy you get access to highly experienced ecommerce SEO consultants that can work with you to ensure a strong ROI.

Ecommerce Brands We Work With
Whop are a leading e-commerce platform based in New York.
Established in 1983, Fired Earth are a leading retailer of luxury tiles and paints.
Splash About are the UK's leading manufacturer and retailer of swimwear for babies and children.