What is Google Job Search?
Google Job Search, aka Google for Jobs, is Google's official job search platform - built direct into Google search.
Google Job Search was first launched in the US in June 2017, billed as an AI powered job search platform that aggregates job listings from multiple different recruitment platforms.
Over the following years Google Job Search rolled out to an expanded list of over 50 countries - including much of Europe, all of Asia, North and South America, Africa and the Middle East.
How Google Job Search Works
If a user searches in Google with a phrase that matches available job listings, the user may be shown the Google Job Search rich result with a set of job listings.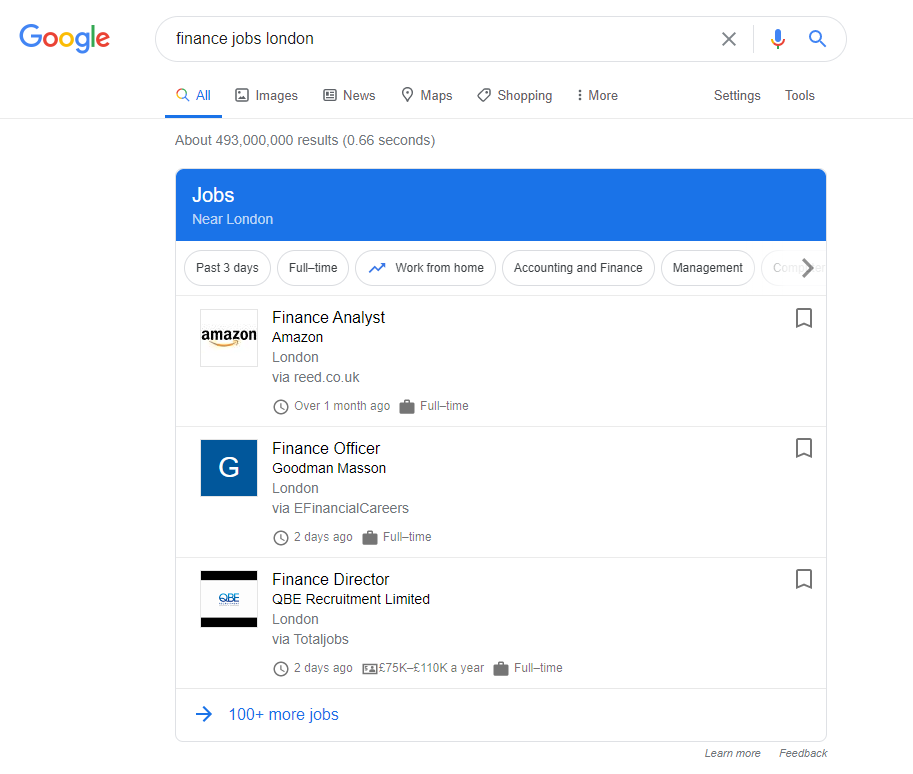 You can see an example of a Google Job Search rich result found in Google search below: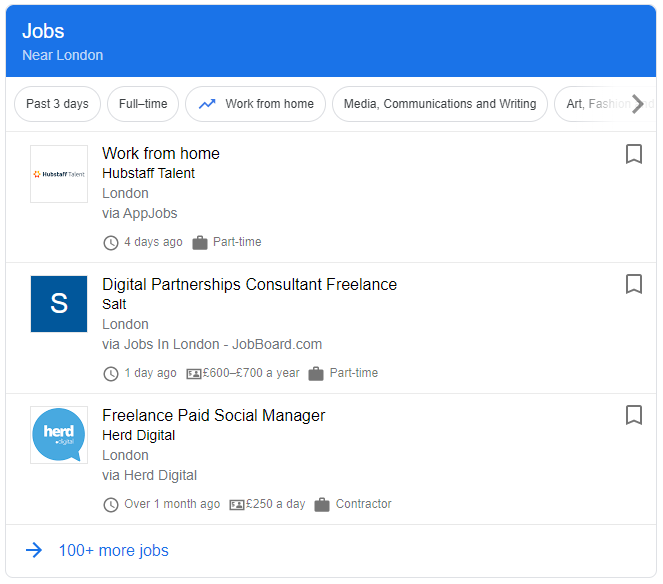 Individual Job Listings
On clicking through to view individual job listing users can view the full job description, various statistics, and have the ability to click a button to apply directly on the website, platform or agency that posted the original job listing on Google.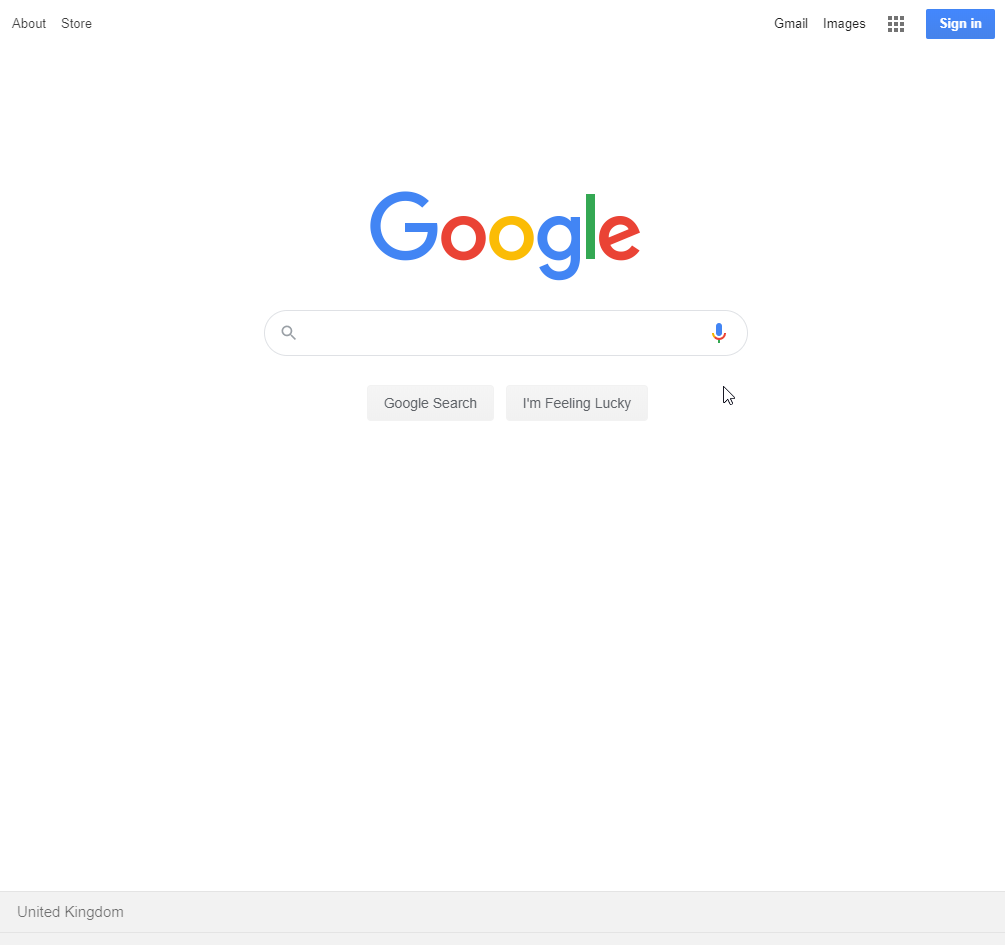 The contents of individual listings on Google Job Search are pulled from JobPosting structured data.
Filters
Once inside Google Jobs Search users can refine their search queries using a variety of filters, such as:
Category - job category, eg 'advertising and marketing'
Title - job title, eg 'marketing executive'
New to you - view all jobs, or jobs a user hasn't seen yet
Location - filter work from home, by location (including 'anywhere'), or by distance
Date posted - filter by date, eg view jobs posted only in the 'past day'
Type - by job type, eg full-time, part-time, contractor, or internship
Company type - filter by company type, eg consulting, manufacturing, retail, education, etc
Employer - filter by employer, eg specific companies
The image below shows the 'Date posted' filter in Google Jobs Search:

Saved Jobs
Users can click a button to 'Save' a job listing, where it will then appear on the 'Saved' jobs tab in Google Jobs Search.

To save a job or set up alerts users must be signed in to Google.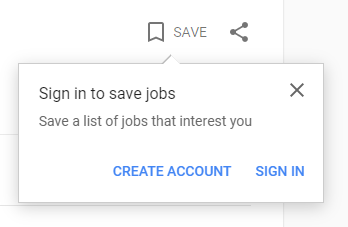 Alerts
Users can set up search based job alerts direct in Google Jobs Search, to be triggered on an instant, daily or weekly basis.

Benefits for recruitment agencies
There are multiple benefits of using Google Job Search for recruitment agencies.
Compete Against Job Aggregator Sites
Tired of spending time writing and publishing your jobs, just for the job aggregator sites to steal your jobs and traffic?
Making full use of Google Job Search can allow recruitment agencies to effectively compete with aggregator sites - delivering the traffic you deserve to your actual job listings on your own website.
Candidate & Client Leads
Google Job Search should be a core part of any SEO (search engine optimisation) strategy: it can be a significant driver of organic search/SEO traffic.
As well as producing a steady flow of candidate applications via job listings, Google For Jobs can also attract new client leads that could result in more business.
Pricing
At the time of writing Google does not charge recurring or one off fees to post job listings in Google Jobs Search.
Google have been known to add charges to existing services that were previously free, so there is no guarantee that the service will not move to a paid model in the future.
How to get listed
To get your company or organisation's jobs listed in Google Jobs Search you will need to implement the JobPostings structured data format on your job listings.
Google have also made available the Google Indexing API for use with pages that contain the Job Posting structured data.
Google Jobs Search SEO
Google use AI and algorithms to try and find the best jobs for a searcher's intent.
There are things you can do to make your job listings more likely to show up.
A good first step is to include as much valid information as possible in the job listing, making sure to include relevant keywords.
Areas to look at are the job title and the job description.
Listings should be as complete as possible, including all the important required fields.
When showing results Google want to show the most relevant and the latest jobs to users.
Google also want to avoid showing duplicate job listings to users and will try to group the same job if it is hosted on multiple platforms.