The deeper you dig into ecommerce the more opportunities and ways you will discover there are to optimise for SEO.
In this article we take a look at some of the different types of ecommerce business models and sub-types of ecommerce SEO.
Ecommerce Business Models
Some sites can sell to both businesses and consumers, and there can be crossover between different markets and business types.
However there are typically three main ecommerce business models:
| Business model | Typical process |
| --- | --- |
| B2B | Business 🠒 Business |
| B2C | Manufacturer 🠒 Distributor 🠒 Retailer 🠒 Consumer |
| DTC | Manufacturer 🠒 Consumer |
B2B - Business to Business
Business to Business ecommerce involves selling goods direct to businesses and organisations.
Example: a stationary and office supplies retailer that sells primarily to businesses.
B2C - Business to Consumer
Business to Consumer ecommerce involves supplying goods to consumers.
Example: a make-up and beauty website that sells products direct to consumers.
DTC - Direct to Consumer
Direct to Consumer ecommerce is when a manufacturer supplies consumers directly, skipping out distribution to wholesalers/retailers.
Example: to give a specific example, Nike manufacture and sell their products direct from Nike.com to consumers.
C2C - Consumer to Consumer
Typically found in the form of a marketplace that allows consumers to sell to each other, examples of popular Consumer to Consumer ecommerce platforms include eBay and Etsy.
Non-Traditional Ecommerce Business Models
Traditional ecommerce business models are a good place to start, but looking at more modern, non-traditional business models can potentially provide more detail and insight into current ecommerce trends.
Subscriptions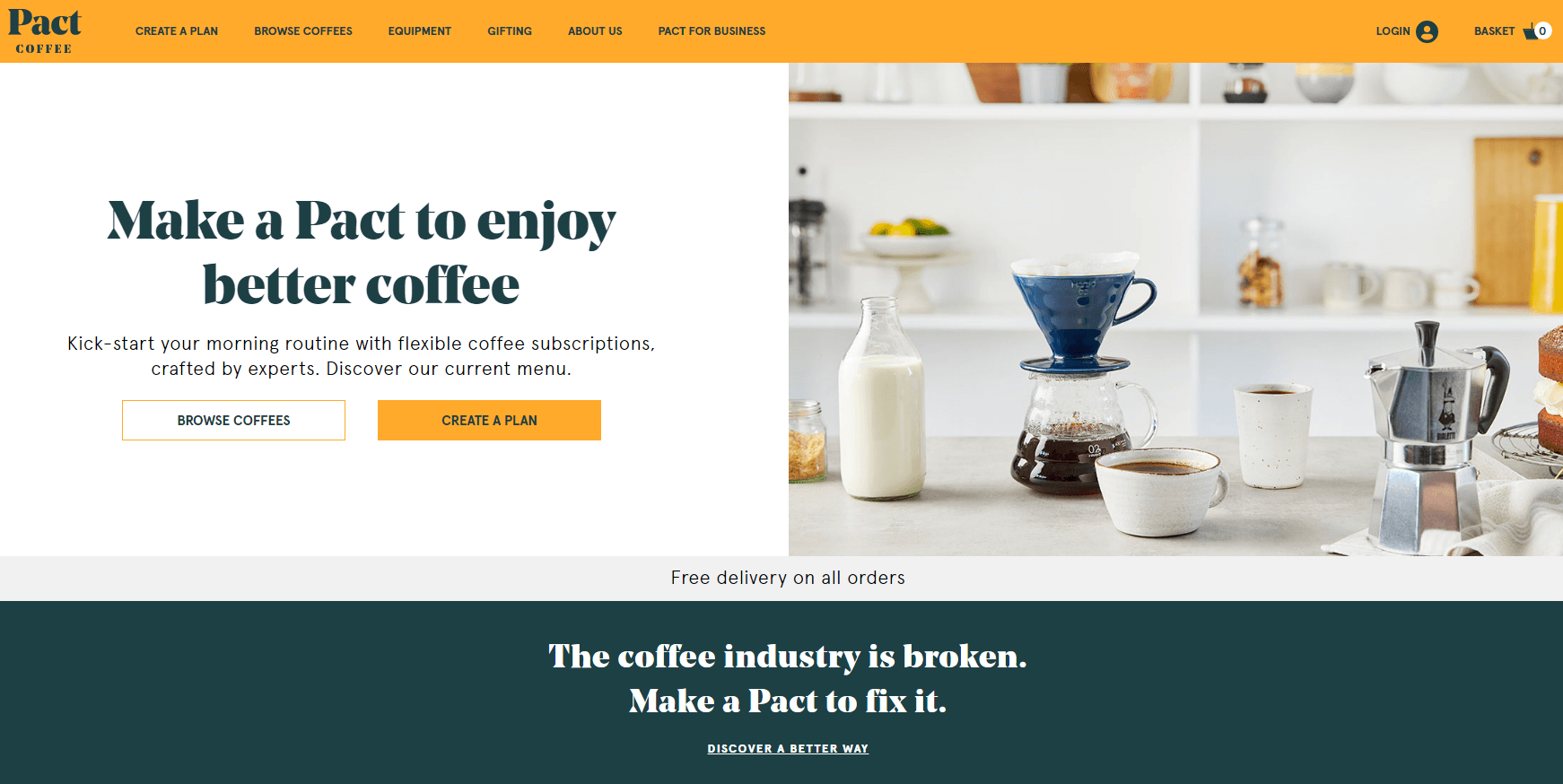 Subscription based ecommerce platforms potentially have a very profitable business model that has become more popular over the last decade.
Consumers in the UK and USA can order a monthly subscription for everything from razor blades, to coffee and wine.
Digital Goods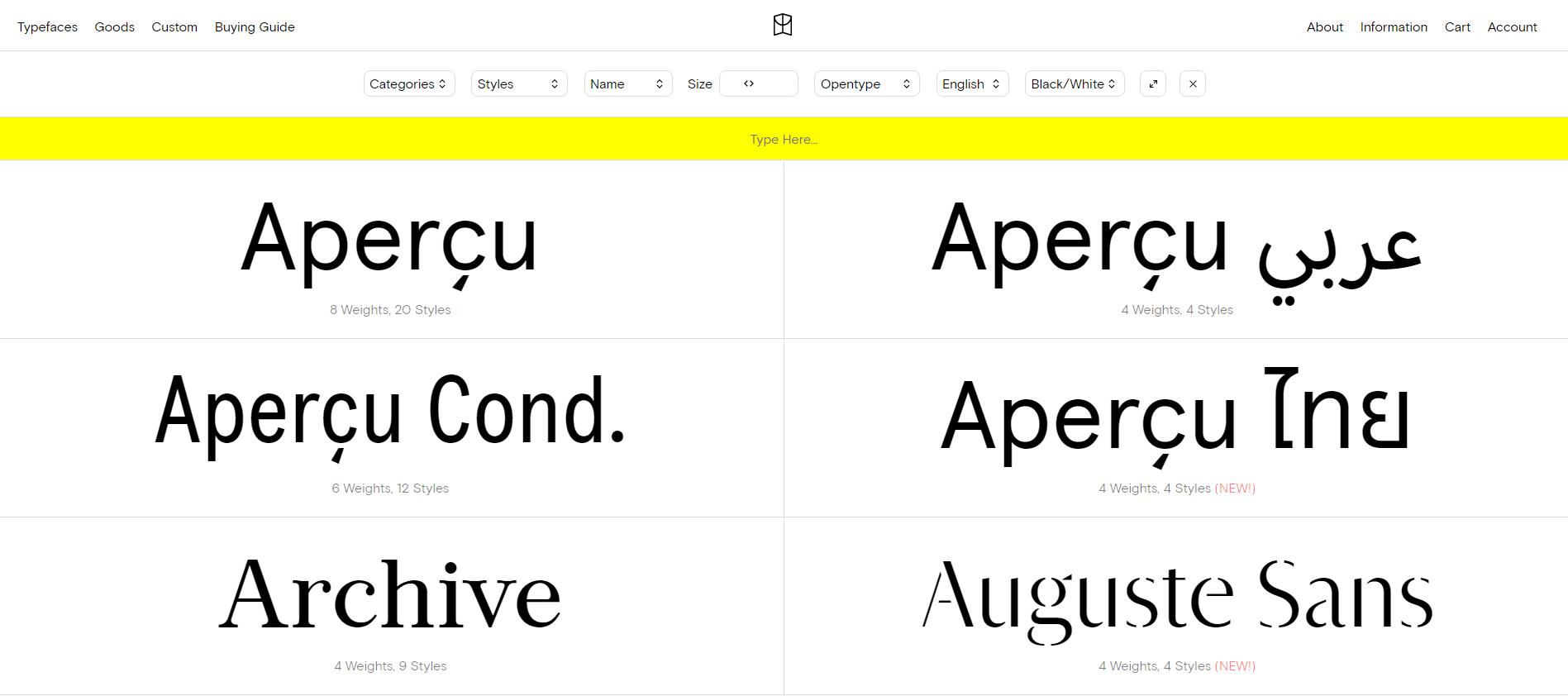 Retailing digital goods can be a highly profitable ecommerce business model.
By digital goods, we non-physical items which can be bought and downloaded by users, such as ebooks, music, digital artwork, and fonts - even NFTs can fall under this category.
Ecommerce Inventory Models
Dropshipping, white-labelling and other examples typically found in lists of ecommerce business models are actually what are more correctly known as ecommerce inventory models.
Examples of ecommerce inventory models are:
Dropshipping
Wholesaling and warehousing
White-labelling and Private-labelling
Dropshipping
Dropshipping is less of a business model, and more of a fulfillment method/inventory model.
Dropshipping describes the process of distributors/manufacturers sending stock direct to the customers of an ecommerce platform - rather than the platform/retailer having to handle stock themselves.
Dropshipping can be much more challenging to make work than the gurus will tell you.
Dropping shipping setups are often beset by a variety of customers service, quality, and logistical problems.
Print on Demand (POD)
Print on Demand is a type of dropshipping that allows you to print products on demand, with both manufacturing and distribution handled by the manufacturer.
Wholesaling and Warehousing
Wholesaling and warehousing involves purchasing inventory in bulk from manufacturers or distributors, storing it in a warehouse, then selling it to customers.
White labelling
White-labelling is the process of adding your own brand to goods mass-manufactured by another company.
Private labelling
Private-labelling involves providing a third-party manufacturer with the specifications to have a product built, with your labelling attached.
Ecommerce SEO
Traditionally ecommerce SEO focuses primarily on optimising ecommerce sites for best performance in popular external search engines, such as Google and Bing.
Below we take a look at some of the different sub-types and variants of ecommerce SEO.
Onsite Search Optimisation
Onsite search can often be massively important for ecommerce sites. Onsite Search Optimisation concerns the optimisation and improvement of onsite search functions on a website.
This can involve improving the usability, speed and most importantly the results provided by onsite search systems.
Marketplace Optimisation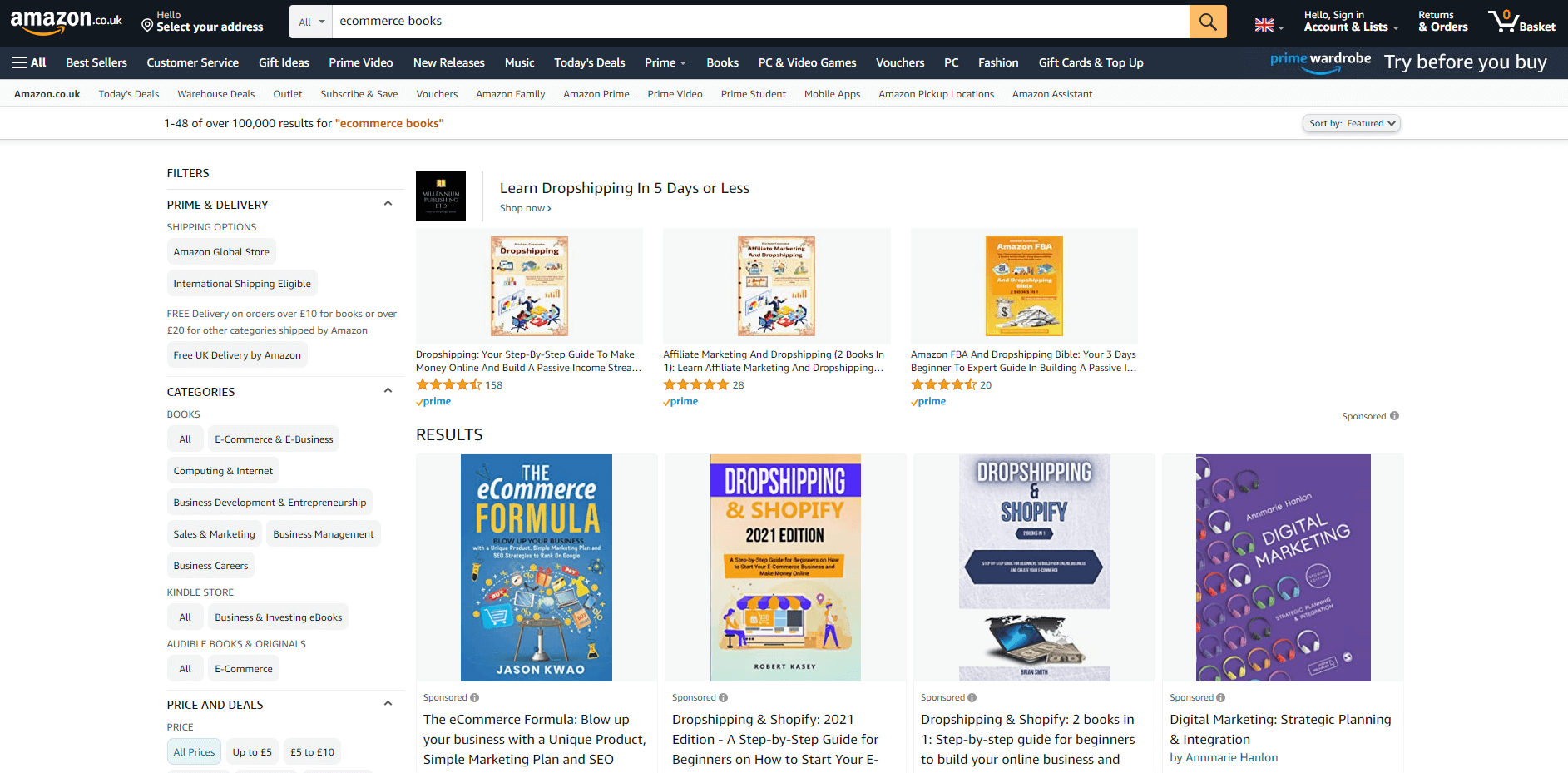 Marketplace Optimisation, or Marketplace SEO, focuses specifically on the optimisation of products and other features on ecommerce marketplaces, such as Amazon, eBay or Etsy, for example.
A marketplace can be seen as a single multi-vendor platform that brings together vendors and buyers to facilitate purchases and services.
Marketplace Optimisation can have numerous sub-levels.
A vendor may be highly focused on one or more specific markets such as Amazon, and may then be primary concerned with algorithms and optimisation techniques that will be effective on that specific market.
Amazon SEO for example, focuses on ranking products effectively and delivering traffic / sales on Amazon.
Looking at ecommerce on a global scale, there are hundreds of different highly popular local ecommerce marketplace websites and apps around the world.
Comparison Shopping & Google Shopping
Comparison shopping allows users to compare products and prices.
Comparison shopping SEO involves putting together and implementing strategies to deliver more sales and traffic from comparison shopping sites and platforms, such as Google Shopping.
Google Shopping is Google's in-search product comparison service, which contains a mix of paid and organic product listings.
CMS Specific Ecommerce SEO
There are many thousands of different ecommerce platforms available around the world, from widely available open source CMS and plugins, to tightly controlled custom platforms ran by single ecommerce agencies.
CMS specific ecommerce SEO is focused on specific CMSs and ecommerce platforms. Examples would be Magento, WooCommerce, and Shopify SEO.
Web3 SEO
Still very much in the early stages, the last decade or has seen the advent of web 3 and decentralised marketplaces.
NFTs recently saw a huge surge in popularity and attention, offered for sale in a variety of centralised and decentralised marketplaces.
Need help with your ecommerce SEO? Check out our ecommerce SEO guide here, or find out more about our ecommerce SEO consultancy services here.