A list of the best WordPress database optimization plugins to help speed up your WordPress site.
Update: this article is more than 5 years old now.
I shouldn't need to explain that a healthy well-optimized database is great for your website. A good database optimization plugin can take entire megabytes of accumulated clutter out of a bloated and unoptimized database.
---
Top Pick: WP Clean Up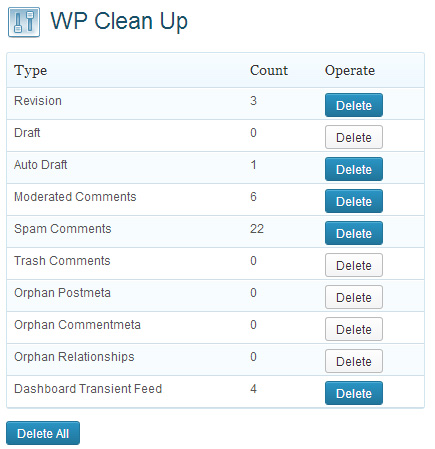 In all testing WP Clean Up beat the other plugins by a mile.
99% of plugins just do the standard MySQL database optimization function.
Unlike the competition WP Clean Up digs deep into the clutter of a typical WordPress database, (optionally) removing:
Revisions
Drafts
Auto Drafts
Moderated Comments
Spam Comments
Trash Comments
Orphan Post meta data
Orphan Comment meta data
Orphan Relationships
Dashboard Transient Feed data
Intelligent, or even better *ruthless* use of the above removal tools - combined with the standard database optimization tool will reduce even a well optimized database, and will clean literally 60-80% of redundant data out the typical previously unoptimized database.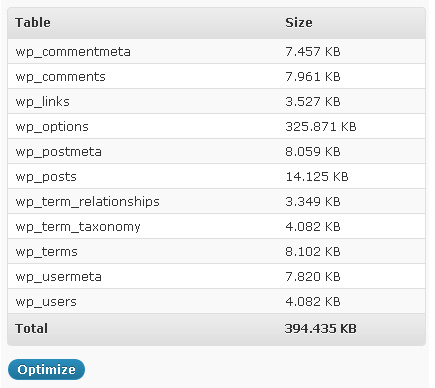 ---
WP Database Optimizer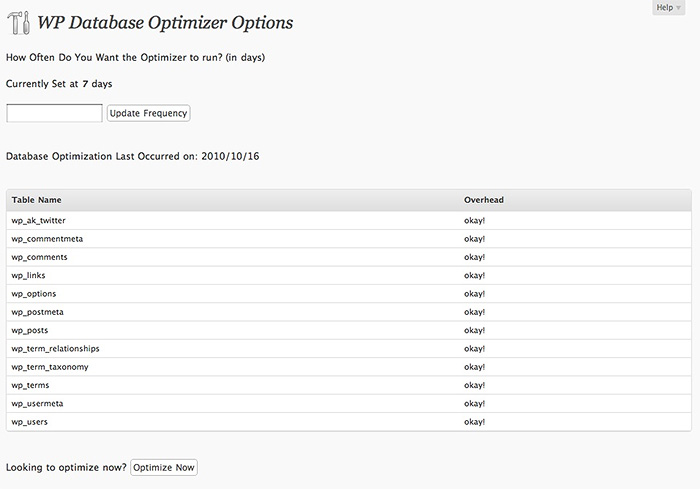 Not as good as WP Clean Up, but does a reasonable job at optimizing your database.
The strength of this plugin is that it is set up out of the box to run automatically at a set period. This means you can set it to optimize your database once a day for example.
---
WP-DBManager
As well as a database optimization tool WP-DBManager is a fully featured database management plugin.
The plugin includes functions that allow you to repair, backup, restore, drop/delete tables and run selected queries against the database.
---
Runners Up
Other basic WordPress database optimization plugins of note: