For those of us that like a to keep things tidy, relief has come in the form of an update to Google Search Console allowing users to organise sites into groups.
When you need to add the WWW and non-WWW versions of a site, plus HTTPS, plus sub-domains... previously things would quickly start to get a bit disorganised in Search Console.
No longer does that have to be the case, as you can now arrange sites into 'sets'.
Update (4th June): Sets are now available to webmasters using Search Console in the UK.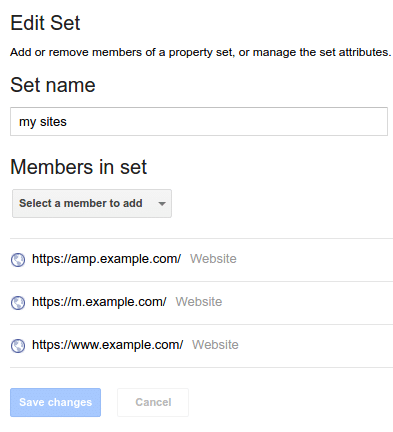 The feature is being rolled out over the next few days, so look out for the option to 'Create a set' from the Search Console homepage.
If you like you can change the name of the new set, and also add members to the set from existing verified properties in your Search Console account.
Hit 'Save', and you have created the new set.
You can then go on to edit the members, change the name and adjust other attributes later on - or delete the set.
There are some rules:
You can't add one set as a member of another set (though you are able to add any other type of verified property)
It is only possible to add properties to your set that have been verified in your account.
To access a set, you must be a verified user (restricted or higher) on all properties in the set.
You can find full instructions and rules for grouping properties into sets in the Search Console Help docs here.
Want to learn about the basics of SEO? Check out our SEO Glossary.